Medio Ambiente
Channing Tatum, Tyler Gage and Luke Weil Launch Campaign to Unlock the Healing Power of the Amazon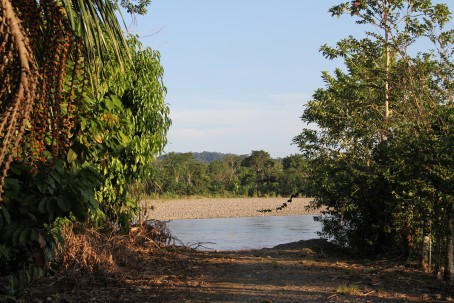 QUITO, ECUADOR, Jul 23, 2015 (Marketwired via COMTEX) -- Hollywood star Channing Tatum, Tyler Gage and Luke Weil have joined forces to help build two state-of-the-art medical facilities focused on unlocking the healing power of the Amazon. The #PlantMed Campaign is seeking to raise $1,000,000 to support the Rios Nete Clinic in Peru and the NAKU Center in Ecuador, which are both sponsored by the Runa Foundation. These facilities will change health research by bringing together western doctors with traditional practitioners from the Amazon to create new health solutions.
The #PlantMed Campaign kicked off today with the release of a new video chronicling Tatum's travel to the Amazonian region, where he met the people behind this extraordinary work including medical researchers, as well as indigenous people such as the Sapara -- of whom only 575 are left in the Amazon.
"For the Sapara, the rainforest is a living pharmacy," said Tatum. "Over the centuries, they've made profound discoveries about the healing power of plants and trees. They use a wide variety of medicinal plants to treat the sick and suffering."

As the Sapara disappear, so does the knowledge about the potential healing power of the Amazon, according to NAKU co-founder and Sapara leader, Manari Ushigua, who believes "we must preserve -- and share -- this invaluable wisdom left to us by our elders." Pharmaceuticals are often derived from plant sources yet few Amazonian treatments have been tested and studied as plant medicine knowledge holders disappear.
"Rios Nete will be the first medical clinic to study traditional Amazonian medicine within a western medical framework," says Luke Weil, co-founder of Rios Nete and board member in Runa. "We have seen tremendous potential of traditional medicine in the treatment of grave and chronic illnesses."
The Rios Nete medical facility will be constructed in Guapo, San Martin, in the upper Amazonian region of Peru, located 45 minutes from Tarapoto. Starting in 2016, teams of traditional healers and western doctors will work together to use Amazonian medicines and practices to treat patients from Peru and around the world with autoimmune diseases and grave conditions.
NAKU, in Quito, Ecuador, will be a wellness and healing center run by the Sapara. Patients with a range of health and wellness needs, including depression and insomnia, will experience firsthand how the Sapara's unique traditional practices can be used to treat modern medicine's toughest problems.
For the last four years Runa Foundation, led by Executive Director Eliot Logan-Hines, has worked with the Sapara and Kichwa people in Ecuador and the Shipibo in Peru, creating social enterprises like the Runa line of guayusa drinks.
Tyler Gage brought guayusa to the U.S. to share the bounty of Amazonian plants.
"Together with the Shipibo and Sapara people, we want to show the world that people everywhere can benefit from the bounty of the Amazon without destroying it," said Gage.
Read more here